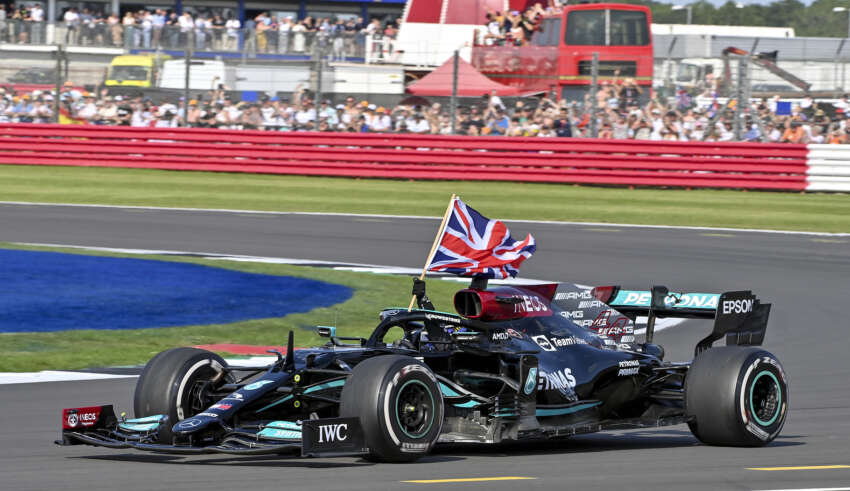 Every year Formula 1 is very exciting. For a couple of years, it was quite clear who would win the season, as Lewis Hamilton was the only one really competing for the final first place. However, last year Max Verstappen managed to successfully throw a spanner in the works of Lewis Hamilton, as he beat him in the last lap of the last race, winning the championship. For next season, we expect this fight to be just as tight if not even tighter. In this blog we'll talk about this more, by making the comparison between Hamilton and Verstappen.
Lewis Hamilton
Although Hamilton has had an easy couple of years where he won the Formula 1, this wasn't seen in his motivation for the season. This year, Hamilton will be motivated even more, as he won't be able to defeat his title any longer and actually has to attack the title. We could very well see Hamilton do this successfully, as Hamilton will still have the fastest car available. Hamilton has all the experience needed to turn an unsuccessful season into a successful one. Combine this with hunger to attack the title, and we could very well see Lewis Hamilton as the winner of the 2022 season.
Another reason why we could see Hamilton win instead of Verstappen, is because team Red Bull had to give their all to get the 2021 win. This means they have less time to develop the perfect racing car for the 2022 season; time that was used wisely by Hamiltons Mercedes team. If we're looking at car only, Hamilton should definitely be able to beat Verstappen.
Max Verstappen
For the first time Max Verstappen has to defend his title. After winning the 2021 season in the last lap of the last circuit, Verstappen will now undergo a serious challenge of defending. We think Verstappen is very well capable of doing this successfully, as he showed in 2021 to be the best driver out of everyone. It wasn't his car that was the best: it was him. This talent won't go wasted in the 2022 season, however the fact that teams have to develop a new car might be a challenge. As we just said, Red Bull installed full focus on the 2021 season, which went at the expense of the car for this coming season. This means Lewis Hamilton will have an even bigger advantage.
However, there's one thing that Verstappen has, that Hamilton doesn't: Sergio Perez. Perez showed in the 2021 season to be a brilliant teammate for Verstappen. The highlight of course being Perez holding up Hamilton to get Verstappen back in the race after a pit stop in the last race of the 2021 season, which ultimately led to Verstappen winning the race. Hamiltons teammate for the 2022 season will be George Russell: another great talent, but who hasn't showed what he's capable of as much yet.
Who do you think will win?
Are your bets on Verstappen or on Hamilton? To find some deeper statistics of the two drivers, we suggest taking a look at an application with a Sportmonks API. These applications are run by the best API's available, allowing them to have a massive database with both current and historical facts. Good luck picking your winner!