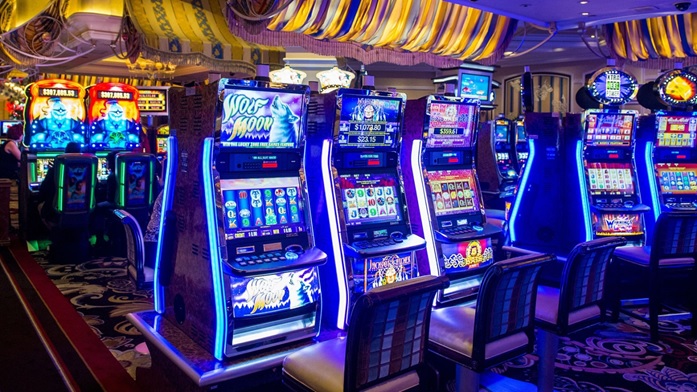 The invention of computers paired with the discovery of information technology has pushed the world to keep on innovating and one of the benefactors of this abrupt development is the gaming industry. In the past years, most games are played physically may it be cards, table games, and sports. But now, they are made available in lightweight and portable gadgets like mobile phones, tablets, laptops, and video game consoles. Due to this, many game operators invested a lot in developing mobile and desktop applications which could be a probable source of huge revenue. The conversion of physical games to the virtual realm had cause traction to mortar-and-brick gaming houses, especially the creation of fish shooting games which throw slot machines out of balance in China way back in 2015.
Fish Shooting Gaming Concept 
Fish shooting game is a table game with a simple gaming conceptand that is to earn as many points as you can by shooting and killing fish using a gun. In the game, various fishes are displayed which have different levels of difficulty to kill. Its difficulty depends on its size, agility, and durability. When the accumulated points reached a certain quota, it can be directly converted into cash. As you have read, the game is purely skill-based instead of chance-based. Therefore, it is better to practice and study the algorithm used in the game. Listed below are the following tips to double your earnings.
Concentrate, Take an Aim and Kill
Shooting games require immense concentration, particularly in difficult rounds. To inflict greater damage and ensure a kill, always target the head of the fish specifically the small ones. So, never shoot aimlessly.
In shooting, timing and strategy are everything if you want to double your points. There are two commonly used tactics in shooting: ballpoint and direct shoot. Ballpoint happens when the bullet is aimed at any side of the table with a goal to bounce back towards the direction of the target fish while releasing another bullet towards it. These two bullets will hit the same target and inflict a quadrupled damage.Direct shooting, on the other hand, is good for aiming for small fish.
Small Fishes Give Points Too
If your bankroll is limited, it is better to only target small fish. But if you have high-rollers with you at the table, just tag along when they aim for big fishes.
Each game has an algorithm. If you study the hitting rate of each fish, it would show you a pattern.
If you buy and load a gun, money is needed to use it effectively. So, if you are low in ammunition, be discreet with your tactic.
In playing fish shooting, always choose the multiplayer mode because it will save you bullets and give you the chance for a kill steal.
If you want to play and bet, always look for sitesthat offer bonuses like Joker123. A free credit game will not require you any down payment to play instead it will offer you signup and login bonuses as a pro bono. Some sites even allow you to withdraw your earnings once the required quota is met.